Welcome to Absinthe Fever
—the online home of the Green Fairy
Absinthe, Green Fairy, Green Muse, Goddess... The absinthe drink has many names. It also has a fascinating history, romantic connections to the avant-garde art scene, supposed mind-bending effects and -- of course -- a great taste!
Absinthe, that green blast from the past, is once again grabbing the attention of pleasure-seekers across the globe. With her unique blend of taste, freedom and old-style elegance, the Green Fairy has come back with a bang.
Got questions? We have the answers!
There is more to absinthe than thujone or Van Gogh's ear. Absinthe Fever aims to be your ever-growing, reliable and fun guide through the curious world of the Fairy with green wings.
Plus:
Got something to say? We have an open forum!
In fact, the whole of Absinthe Fever works as an open forum, because anyone can post notes, thoughts or opinions to any page on the site. Every article on Absinthe Fever is intended as a topic for further discussion -- so join us and have your say!
Why Absinthe Fever?
Because we are so feverishly passionate about absinthe, the drink that rewrote history, inspired great works of art, even fuelled rebellion and dissent... A truly fascinating creature, the Green Fairy, don't you agree?
Copyright © 2006 AbsintheFever.com Contributors.
All Rights Reserved.
"What a superb web site!
Immensely enjoyable,
interesting stuff. Love the
design too."
—Julia Curtis, Auckland
"...fascinating and
beautifully put together...
Thanks for sharing your
passion..."
—Jeffrey Ross, Chico, CA
"Very informative."
—Tod Schultz, Boston, MA
"...inspired me to throw an
absinthe party for my 21st...
Cheers, and keep it up!"
—Adam Campbell, London
Privacy note
: We always
obtain permission prior to
publishing any feedback we
receive.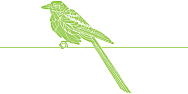 Contact Us
We want to hear from
you, especially all your
suggestions on how we
can improve this site.
To contact us, e-mail
Jamie or Samantha
@ absinthe

fever.com