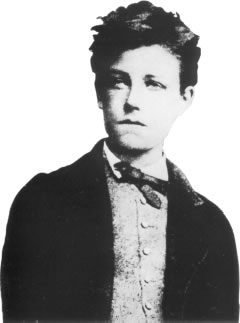 The Green Fairy was no stranger to Arthur Rimbaud, the 'first punk poet'. Rimbaud was a notorious rule-breaker; both his poetry and his lifestyle defied the conventions of his time.


How do I drink absinthe?
What is "La Louche" ritual?
What is an absinthe fountain?

The freedom-loving Green Fairy...
Goddess of rebel poets & artists


in France and beyond
Home > All about absinthe > Under her wings: Green Fairy's poetic revolt
Posting a new message to:
Questions about absinthe answered... plus open forum.
Copyright © 2006 AbsintheFever.com Contributors.
All Rights Reserved.
R_/green-fairy/rimbaud/forum#6 Rimbaud the rebel and other Green Fairy poets