Home > All about absinthe > What is wormwood?
Showing message 17 of 20 posted to:
This beverage is the most dangerous drink according to the internet news
-- By Brando Caliamat in Philippines on Sun, 24 Feb 2013 at 23:45.
Absinthe: A drink made famous by pop-culture is known worldwide as being the brand ambassador of illegal drinks all around the world. Made out of wormwood and anise, it is considered to be a highly alcoholic beverage. Supposedly, it drove people crazy and caused epilepsy and tuberculosis, and hence was banned in the 19th century. Albeit, due to recent changes in the rules and regulations of food and beverages, there has been a revival of Absinthe culture and it is back in the market.

Show all messages (20) posted to
the "What is wormwood?" page
Copyright © 2006 AbsintheFever.com Contributors.
All Rights Reserved.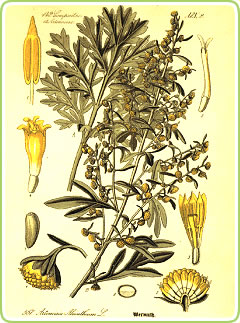 Wormwood is a plant that has fascinated humanity since the days of the Romans.

About the wormwood plant
The Vaults of Erowid site has a section about wormwood with information, photos of the plant and even experiences by people who have "experimented" with wormwood.
Wormwood tea anyone? The Golden Harvest Organics site has the recipe (the tea is to be used as a natural insect repellent, not drunk!), plus some tips on growing and harvesting the plant.
Purdue University's Center for New Crops & Plant Products has a short entry on wormwood that gives its common names, habitat and desription.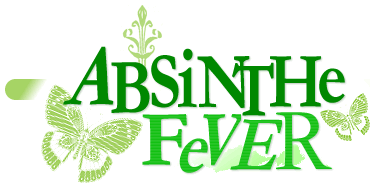 Questions about absinthe answered... plus open forum.
How do I drink absinthe?
What is "La Louche" ritual?
What is an absinthe fountain?

The freedom-loving Green Fairy...
Goddess of rebel poets & artists


in France and beyond
P_/wormwood/forum/post the wormwood plant