Home > All about absinthe > Absinthe an aphrodisiac?
Showing message 3 of 6 posted to:
Long ago and now
-- By Ken,th' ol' Desertrat in El Paso Texas USA on Sat, 19 Nov 2011 at 06:10.
Long ago, about 1964 while vacationing in the South of France I was given a large glass of abbsinthe. I was sexualy arroused for about an hour. About two years ago I learned that absenthe was available in USA. I have become an avid friend of the Green Farie.I do not experience as much sexual stimulation as in 1964 but I am 80 years of age now. LOL. Todays absenthe does enhanse sexual stimulation and enjoyment a great deal. I am very pleased with my experiences this past two years.


Show all messages (6) posted to
the "Absinthe an aphrodisiac?" page
Copyright © 2006 AbsintheFever.com Contributors.
All Rights Reserved.
Does absinthe possess any aphrodisiac powers? This remains a hotly debated topic, though this classic poster for H. Deniset, a Pontarlier-based distillery, does suggest the company of the other sex becomes more pleasurable under the wings of the Fairy. (Poster: Musee de Pontarlier)

About absinthe's aphrodisiac qualities
No related resources regarding absinthe's aphrodisiac qualities are currently available.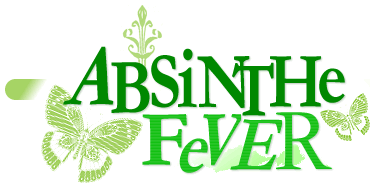 Questions about absinthe answered... plus open forum.
How do I drink absinthe?
What is "La Louche" ritual?
What is an absinthe fountain?

The freedom-loving Green Fairy...
Goddess of rebel poets & artists


in France and beyond
P_/absinthe/aphrodisiac/forum/post absinthe's aphrodisiac qualities